Our investment approach
Principal Equities specializes in the management of global equities. With experienced resources around the world, we combine global insights with local knowledge to deliver a wide range of specialized equity investment solutions spanning all regions and market caps.
We focus on investing in businesses becoming better.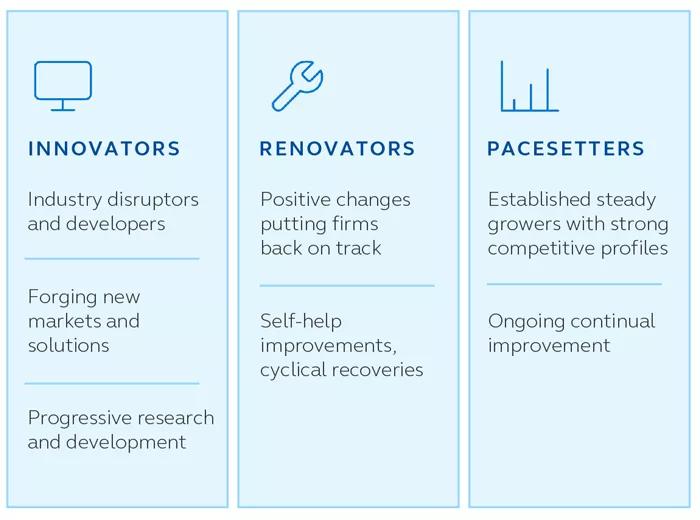 Explore our featured equity strategies.
To help you effectively balance risk and return, we make available equity strategies that have historically delivered attractive returns.
Sustainable investing approach
When it comes to sustainable investing, we empower investors by offering choice, confidence, and flexibility.
We focus on investing in businesses that are becoming better and sustainable investing is a vital dimension in identifying positive change. We share views and preferences on sustainable investing priorities using a consultative approach, rather than demanding specific actions.
Our proprietary ESG ratings framework incorporates both risk considerations and change catalysts associated with sustainability-related issues.

ESG ratings, analytics, and proxy voting interfaces are directly integrated within our proprietary research dashboard.

Every sector team has developed sector-tailored engagement priorities framework, recognizing differences in materiality, risk considerations, key improvement, and sustainability drivers.
Get to know our equity investment teams.
Our distinct and highly experienced equity investment teams are committed to delivering consistent investment results.
Past performance does not guarantee future results.
Equity markets are subject to many factors, including economic conditions, government regulations, market sentiment, local and international political events, and environmental and technological issues that may impact return and volatility. Small-cap stocks may have additional risks including greater price volatility.
ESG integration is considered across all actively managed asset classes, with the approach determined by each investment group's process. This information is specific to the strategies managed by the individuals providing this content and various investment teams across Principal may have differing views of this approach.
Principal Equities is an investment team within Principal Global Investors.