Placing recent MBS volatility in historical context
There's no denying that mortgage-backed securities (MBS) have been pressured in 2022. As of May 31, MBS returned -7.30% year to date, as represented by the Bloomberg U.S. MBS Index, and -8.36% from its peak in February 2021. These returns are far worse than even during the Global Financial Crisis, when the asset class was down -2.99%. In fact, MBS has not seen a peak-to-trough drawdown this severe in more than four decades.
At the same time the MBS market was stumbling this year, broad bond markets experienced high levels of volatility, as measured by the Merrill Lynch Option Volatility Estimate, commonly known as the MOVE Index.1 The MOVE measures implied volatility on one-month U.S. Treasury options, meaning it rises when investors are concerned that rates will increase. On March 7, 2022, the MOVE spiked to 140.03—a high not seen since the chaotic early days of the COVID-19 pandemic in 2020. In fact, the MOVE has only surpassed that level (140.03) 1% of the time since 1980.
Combined, the underperformance of MBS and the uncertainty of broader fixed income may seem to paint a negative picture of the MBS asset class. But the following analysis provides reason for optimism.2
Chart 1: MBS market drawdowns
Peak-to-trough, March 1977 – May 2022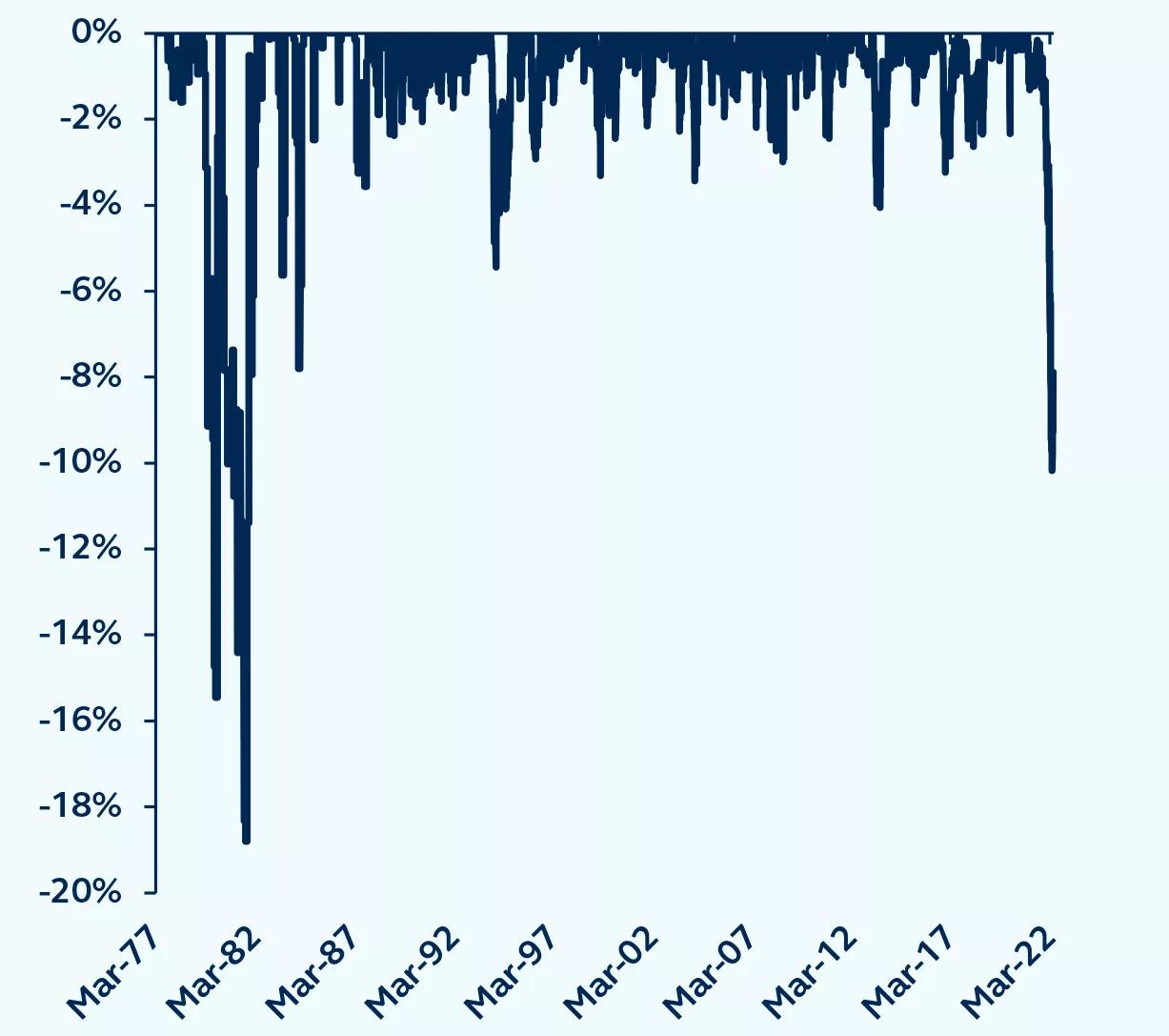 Bloomberg U.S. MBS Index, Principal Global Fixed Income. Data as of May 31, 2022.